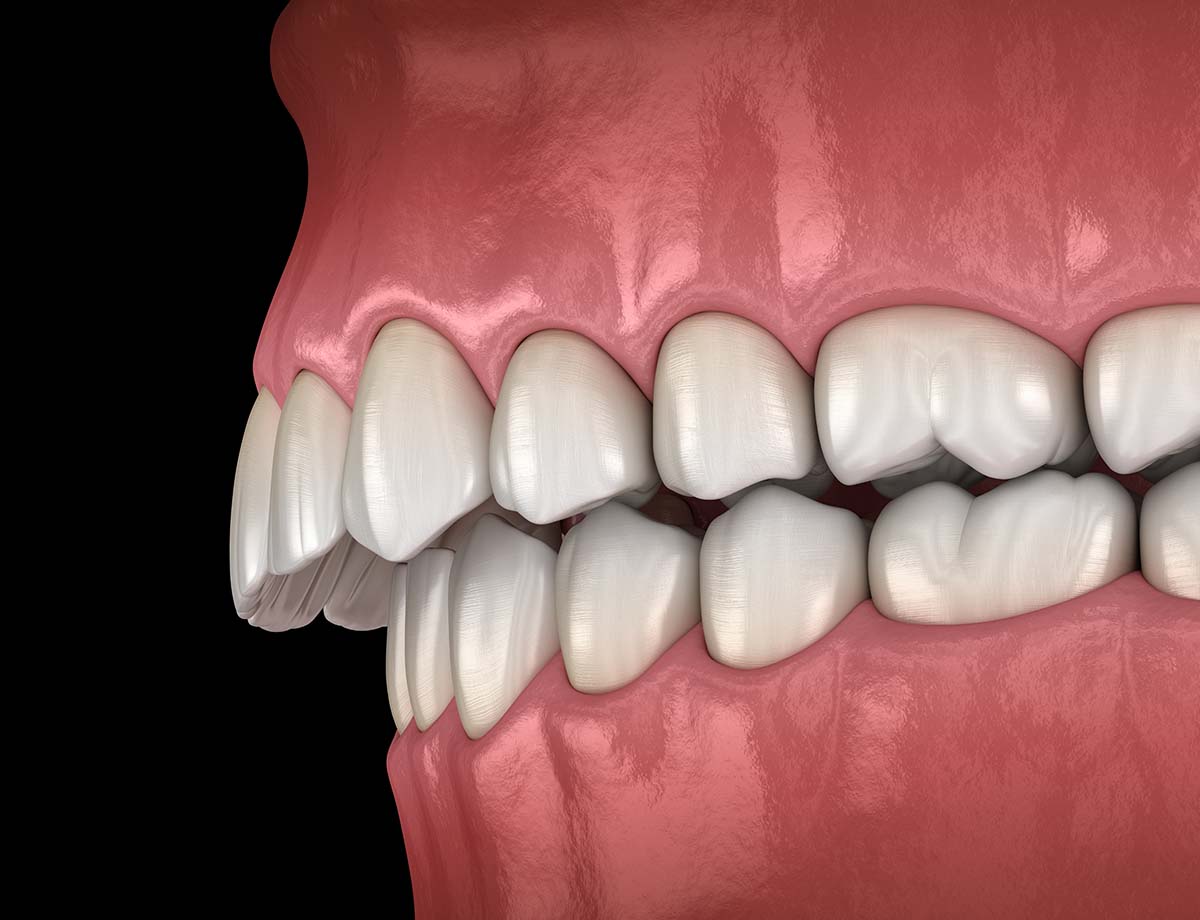 You may have heard about Overbite. But what is really an overbite? In this article we'll focus on what Overbite is as well as overbite correction.
Elara Orthodontics in Richmond Texas is a state-of-the-art office where customers will receive top-quality care. Our commitment to clients extends beyond dental care: our warm, welcoming, and well-trained team will make clients feel special and at ease to receive early orthodontics. The primary objective is to make orthodontics a simple, worry-free, risk-free, and ultimately joyful experience for all patients.
Many people have been disappointed when they go to the doctor's office just to find out that their insurance does not cover it. Thankfully, our practice is the only private orthodontist in Richmond, TX, who has been selected as a relevant provider by the majority of the area's insurance providers. This leads to a low-cost orthodontist who takes advantage of every insurance benefit.
When patients contact Elara Orthodontics, they should know that Dr. Sara Abedini and Dr. Alireza Hourfar are board-certified and skilled practitioners to answer the trick question of will braces fix overbite? Before completing a residency, they attended dental school to study advanced tooth mobility and facial development. Patients can rest certain that their smiles are in good hands and that they will undergo long-lasting therapy since we provide the best teeth alignment types and overbite surgery, overbite treatment, and get rid of overbite with braces and teeth aligners for overbite correction.
At Elara, we prioritize our clients by offering convenient and flexible appointments. Thus, they will not conflict with your employment, your child's school schedule, or other obligations. You Call today to schedule an appointment with one of our highly qualified and cost-effective orthodontists in Richmond, TX, and we'll be happy to help you get the orthodontic treatment you need.
Overbite vs normal
A normal overbite is the amount of vertical overlap between the lower and upper front teeth. Normal overbite is approximately three millimeters. It entails a misalignment of the teeth, also called buck teeth. It results from the upper front teeth protruding by sticking out beyond the lower front teeth of an individual. Thus, it is a malocclusion that involves crooked and misaligned teeth. Numerous patients fail to understand the difference between overbite vs normal, which is based on an extensive sticking out of the upper teeth beyond lower teeth.
Overbite
Overbites are a frequent dental issue where teeth do not fit together properly. Overbite is a common problem in children, and studies suggest that it can be caused by various childhood activities like sucking a pacifier and sucking one's thumb. When individuals lose their back teeth, becoming an issue. It is more likely to occur in people who have a wide palate and a large mouth.
In Richmond, Texas, Elara Orthodontics offers clients numerous options for correcting their overbite, ranging from a retainer to a full set of braces. Depending on the sort of teeth condition individuals have and how severe it is, we have a few options and overbite treatment that will enable fixing the client's teeth. The company's mission is to help individuals find the most cost-effective solution while also helping them achieve a beautiful and straight smile.
Overbite vs Underbite
An underbite is a condition where the lower teeth extend beyond and over the upper teeth. The concern of overbite vs underbite is that underbites are severe and make it difficult for individuals to perform vital things such as eating.
Determining the Best Braces for Overbite Correction
Overbites occur when the teeth do not align properly and lead to patients being stressed with the option concerning do braces get rid of overbite or whether they fail to rid of overbite. They are common in children, and studies have shown that a variety of developmental behaviors, such as sucking a pacifier or sucking one's thumb, can result in poor positioning of the teeth. It can occur in adults who have lost their back teeth. We answers difficult choices such as what type of braces do you get for an overbite by examining a patient's teeth condition. Due to a wide palate or a large mouth, certain people who are inclined to develop poor positioning of the teeth are concerned with how do orthodontists fix overbites.
Whatever is causing your overbite, it can be a painful tooth problem, but individuals can get rid of overbite with braces. You typically have various options for correcting your overbite, from a retainer to a full set of braces, and our organization offers the best teeth alignment types. You may have a few alternatives depending on the type of overbite you have, such as severe overbite correction it is, which we may discuss with you. Our goal is to assist you in determining the best cost-effective approach while maintaining a beautiful and straight smile. Our orthodontist offer best type of braces for overbite.
Causes of Overbites
An overbite occurs due to hereditary factors comprising the shape of the jaw, missing teeth in the lower jaw, and overcrowding of the teeth. Further, various habits present during early childhood when the jaw is still growing result in poor positioning of the teeth. They comprise pacifier use, long-term bottle use, tongue thrusting, nail butting, chewing on objects, and mouth breathing. Thus, they result in severe overbite correction for children.
While a little poor positioning of the teeth isn't a major issue, it does necessitate the use of braces from a skilled orthodontist. If you don't cure your teeth condition, you could have speech challenges, eating issues, tooth decay, and even breathing issues.
Symptoms of an Overbite
The significant symptom of an overbite is based on the appearance of an individual's top front teeth overlapping the bottom teeth. Further, it results in speech challenges, jaw pain, discomfort while eating, and difficulty fully closing and opening the mouth.
Treatment for poor positioning of the teeth should begin as soon as possible. If you find yourself clenching your jaw and grinding your teeth, you are already damaging your teeth. The problem can also make brushing and flossing your teeth difficult, putting you at risk for gum disease and tooth decay.
It can result in jaw pain, migraines, and persistent headaches, which might disrupt your everyday routine. When a person gets braces and their jaw shifts into position, their difficulties may improve.
Braces for Overbite Correction and Crooked teeth
Dental braces are special devices that our orthodontics use to straighten and align teeth to enable appropriate positioning of the teeth. You are concerned with what type of braces do you get for an overbite and to be sure of the anxiety that can braces fix an overbite . Also, questions such as whether you can brace fix an overbite is quite challenging to numerous of patients. Thus, the braces you will receive for an overbite are traditional and Damon braces.
Traditional braces are the efficient standard of care for correcting severe teeth condition since they correct crooked, misaligned jaw, and crowded teeth. They are braced for overgrown teeth, and crooked teeth are made of ceramic and metallic and are attached to each tooth and connected with wire. The question concerning how orthodontists fix overbites is through using braces which are effective for treating the majority of problems. Through an assessment stage, X-rays enable the determination of the problem and the relationship between the jaw and teeth.
Damon braces apply a self-litigating sliding system applied in the connection of brackets instead of elastic ties. They are braces for overbite correction and crooked teeth due to being effective since they correct overcrowding, straighten the teeth, and fix bite problems. Also, they improve the overall appearance of a smile of a patient.
Damon braces vs. Traditional Braces entails the application of both braces in the type of material integrated into treating overgrown teeth. Thus, Damon braces use a unique slide mechanism that enables the patient's teeth freedom to move, resulting in reducing friction. In contrast, traditional braces integrate fine wires and elastic bands to tie the wire into the brackets.
Overbite Correction and Braces
Various clients consider the comfortability of the teeth and whether or not concerning do braces get rid of overbite concerning the selection of Damon braces vs. Traditional Braces. Thus, traditional races entail tightening appointments which are a painful experience and take a substantial amount of time to heal. However, Damon braces are secured with arch wire leading, leading to the elimination of the need for elastic bands, culminating in movement flexibility of telling if an Individual has overgrown teeth.
To assess whether or not a person has a poor positioning of the teeth, it is essential to have a mirror and a grin. Relaxing one's jaw will help your teeth to close naturally. They are making a conscious effort not to urge others to engage in conversation. Then, using a hand mirror or standing close to one, a person needs to smile as wide as you can, forcing their lips to broaden away from their teeth and look at them. If the upper teeth protrude 3mm beyond the lower teeth, then a person has teeth problems. Thus, it is vital to contact us as soon as possible if you have any questions and want your child's teeth checked.
Can braces fix overbite?
Racing to our orthodontic treatment will help with most types of teeth problems since we offer overbite correction options. You often wonder can braces fix overbite and the procedure of treatment. When we analyze your bite, we use X-rays to determine the type of condition you have and the relationship between your jaw and teeth. At this stage, your braces will be secured to your teeth' top and bottom arches.
Will braces fix overbite?
Your teeth will be aligned and straightened with the assistance of arch wires to solve patients' overbite and answer how do orthodontists fix overbites. You could use small rubber bands to straighten your jawline during the second step gradually. Reposition your jaw and teeth by wrapping the bands around the brackets from front to back or top to bottom. Before eating, drinking, or cleaning your teeth, you can remove the bands and re-insert them. It's critical to keep your bands on all of the time since they help straighten your teeth by delivering consistent pressure. After your braces are removed, you'll be given a retainer or a permanent wire to help keep your teeth in their new position solving the problem concerning braces fixing overbite for patients. Thus, we offer the answer of can braces fix an overbite by treating our patients wholeheartedly.
See also: Braces dos and don'ts
Can Invisalign fix overbite?
Various patients could prefer lingual or ceramic braces, for example. Thus, they inquire whether can Invisalign fix overbite is a suitable alternative to braces. We will help people with less severe teeth problems at our facility and figure out which treatment option is best for them.
The best aligners for overbite are clear aligners, such as Invisalign for overbite, which are less visible in the mouth than traditional braces. It is essential to be worn for at least 22 hours per day; however, patients can remove them for eating and brushing their teeth. Invisalign for overbite can be used to correct minor-to-moderate positioning of the teeth. The best aligners for overbite don't apply sufficient pressure to treat severe poor positioning of the teeth consistently. Additionally, patients must be committed to wearing the aligners regularly. When the aligners are not in your mouth, there is no force on your teeth, and they will not move.
Diagnosis of an Overbite
Our dentists will first perform a physical exam to determine an incidence of an overbite. Further, our dentists will take X-rays to examine the condition of patients' teeth. Our dentists will further refer a patient to an orthodontist specializing in jaw and tooth alignment.
Overbite correction is different for adults and children. However, treatment entails retainers to keep the teeth in alignment after braces for an overbite for children—also, as the removal of baby and permanent teeth to make room for adult teeth, and offer aligners for overbite; we offer aligners for overbite Braces are introduced to slowly move all the teeth to make room for adult teeth. Overbite correction requires Growth modifications such as expanders, and plates are used to reposition the jaw during growth spurts.
For adults with an overbite, treatment entails teeth removal to allow the remaining teeth to have extra room. Also, the orthodontist will recommend overbite surgery to correct jaw alignment. Various adults will be offered braces to move only the teeth affected by the overbite.
Take Away on Overbite Correction
To determine the severity of your overbite symptoms, consult with our Elara orthodontist for early orthodontics to receive treatment at Elara Orthodontics in Richmond Texas. We will help you decide on the finest treatment options, provide teeth aligners for overbite and walk you through the rest of the procedure. We are licensed and reputable orthodontists who have the appropriate experience and knowledge to give you the best treatment and offer a variety of overbite correction options, the best type of braces for overbite, and offer aligners for overbite correction. If you live in Richmond, TX area and want to learn more about how orthodontics might help you address a teeth condition, contact our orthodontics clinics to schedule a free virtual consultation with Dr. Sara Abedini and Dr. Alireza Hourfar.