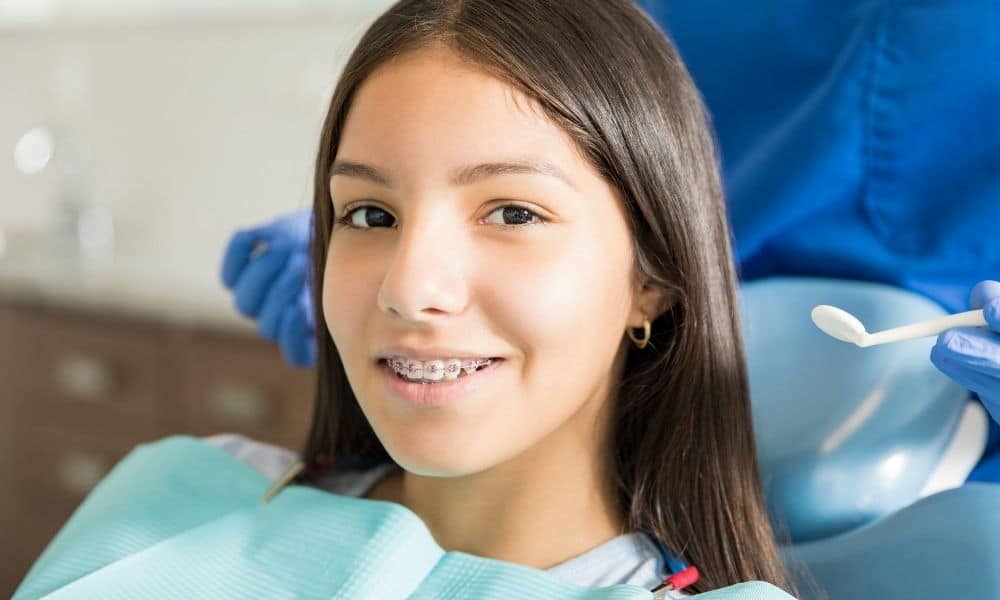 As your children continue to grow, their oral needs will expand. Around age seven and onward, consider beginning regular orthodontic visits and consider the need for braces for children's teeth. As their jaw and teeth continue to change and settle, certain behaviors, habits, and many other factors may cause your child's teeth to grow out of place or in a way that's different from normal expectations.
By scheduling regular orthodontic visits, we can prevent incorrect jaw or teeth growth before it becomes serious and an even more costly repair. As orthodontists, we can identify incorrect tooth and jaw alignment early and possibly identify any bad habits that exacerbate incorrect alignment. We'll make sure you get every opportunity at a beautiful smile before your jaw and teeth fully settle.
Different Options for Braces
We provide many choices for braces. Depending on your child's preferences and needs we can figure out what works best for them. We can explore metal, Esthetic Iconix colored braces, clear ceramic, lingual, and clear aligner braces, as well as the benefits of each style of braces for children's teeth. In the end, what matters is your child receives the orthodontic care they need to have the best smile we can create together.
Our clinic respects that many parents are also on a variety of different schedules, and we ensure our hours are flexible for you. Whether you need an appointment early in the morning, a little later in the evening, or during the weekend, we work to fit you in at a time that works for you. Whether you have work or some other concern, we will do our best to flexibly schedule when you need braces for children's teeth. As a local business and care provider for our neighbors and friends, call us today for an appointment, and let's all take care of each other.