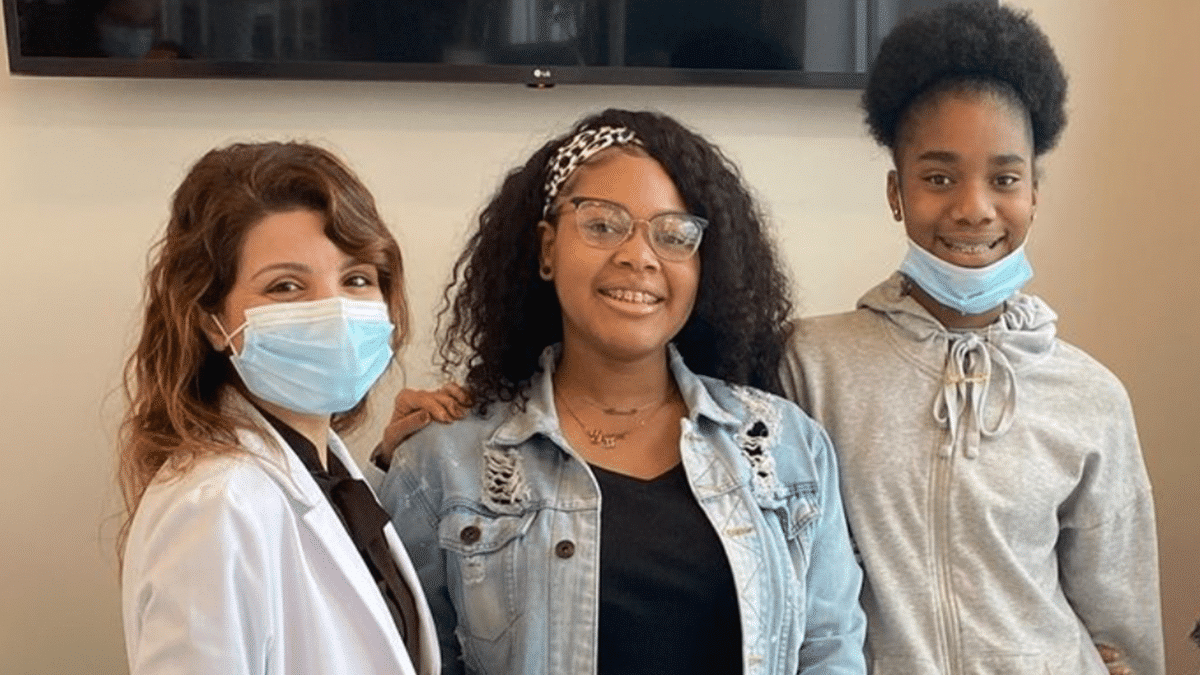 Are you searching for 'affordable braces Richmond, TX?' If so, Elara Orthodontics is the best choice!
Not only can you receive the best affordable braces, but we offer a 100% satisfaction guarantee and lifetime guarantee. 
Notably, Elara Orthodontics is the only private practice in Texas listed as a preferred provider by most insurance companies in the area. Thus, our experienced treatment coordinators can help you maximize any insurance benefits. However, you don't need insurance to get affordable braces, Invisalign, or other care.
We offer in-house financing with affordable monthly payment plans with 0% interest. Thus, you can move forward with the care you deserve and stay within budget.
At Elara Orthodontics, there's nothing to hold you back from getting your best smile for life! Very often, people wish they had started sooner when the braces come off, and they see their stunning new smiles!
Flexible Payments and Appointments
In addition to flexible payment plans, we also offer flexible appointments to fit your schedule. Consequently, there are no conflicts with work or school schedules. Unlike many orthodontists, we provide early morning appointments and evening appointments until 7 p.m. 
Also, we offer weekend appointments too! It's one more way we can ensure convenience for you as you work on your smile.
Always, our staff takes their time and explains all the options and choices so you can be stress-free and fully informed.
The Best Choices for Braces and Invisalign
At our state of art Richmond office, you have the best modern braces or Invisalign choices. Thus, you can choose between colorful and clear options, depending on your preference. Also, we provide Lingual braces that hide behind your teeth, so nobody knows you're wearing them.
Today, braces are advanced and more discreet, efficient, and comfortable. Therefore, you can feel confident from day one until your new smile is revealed. Even better, treatment times shorter than in the past. And, people of all ages can get started, from age seven to adults of all ages.
Braces Are An Investment In You
If you're curious about the cost of braces, please check out our information here. At Elara Orthodontics, you will always know the costs upfront and be fully informed before any treatment begins. 
Getting braces is an investment in your health and future. Importantly, you could avoid many oral health problems as you perfect your smile. Therefore, the investment is worth it! As we've seen over the year, treatment can lead to more smiles and self-confidence. As studies show, more smiles can often lead to more happiness and personal success.
View this post on Instagram
Get a Free Virtual Consultation from Home
If you're wondering if braces are for you, get a free virtual consultation from Elara Orthodontics. Our board-certified orthodontists will review your pictures and information to provide a professional smile assessment.
First, get started by clicking on the blue button on our website's bottom right that reads, "NEW Virtual Consultation." 
Then, you'll submit some photos of your smile. Finally, we'll respond with a free smile assessment. 
Next, our team will answer any questions and discuss treatment options. Therefore you can find out if braces are for you and about our affordable financing solutions.
If you're searching for "affordable braces Richmond, TX," then give it a try today!
Lastly, if you're ready to book your first complimentary in-person exam, click here. 
Today, we're taking extra steps to keep everyone safe.
As always, call us anytime at (713) 999-1099. 
View this post on Instagram