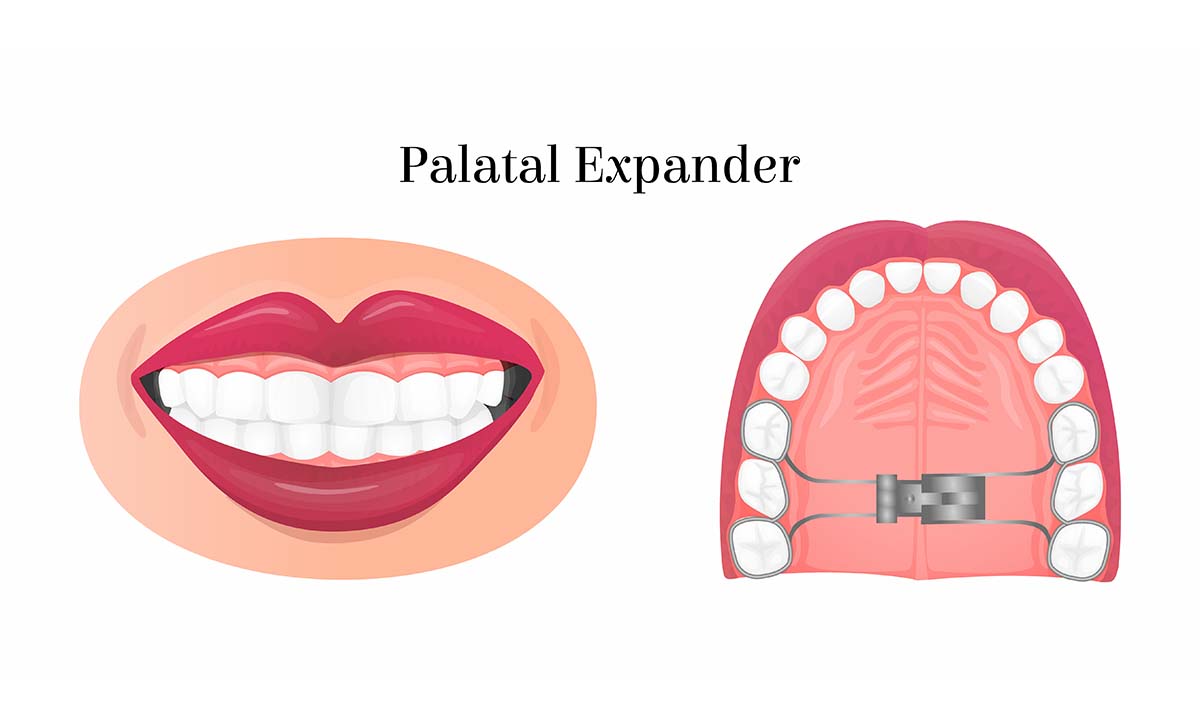 In the world of orthodontics, a Rapid Palatal Expander (RPE) plays a pivotal role, especially for young patients experiencing certain dental issues. At Elara Orthodontics in Richmond, Texas, we often recommend this device for children and adolescents to effectively address and correct problems related to jaw development and alignment.
Function and Purpose:
Expansion of Upper Jaw: The primary function of the RPE, as expertly utilized at Elara Orthodontics, is to widen a narrow upper jaw, rectifying conditions like crossbite.
Improvement of Breathing: The device also aids in enhancing breathing by enlarging the nasal airway.
Prevention of Orthodontic Issues: Early intervention using an RPE, as part of our comprehensive care at Elara, helps prevent severe orthodontic issues later, minimizing the need for extensive treatment in the future.
How Does It Work?
The RPE is affixed to the upper molars, with a screw in the center allowing for gradual expansion of the jaw. This method induces the formation of new bone between the halves of the upper jaw, ensuring stability in the expanded width. At Elara Orthodontics, we guide our patients and their families through the entire process, offering expert advice and support at every step.
Who Needs an RPE?
Children and adolescents presenting with a narrow upper jaw or crossbite often benefit significantly from an RPE. Those struggling with breathing issues due to restricted nasal passages may also find relief with this device. Our team at Elara Orthodontics conducts thorough evaluations to determine the necessity of an RPE on a case-by-case basis.
Treatment Timeline at Elara Orthodontics:
From the active expansion phase to the retention phase, the journey with an RPE is meticulously planned and monitored by our seasoned professionals at Elara Orthodontics to ensure optimal results and patient comfort.
Possible Side Effects and Managing Discomfort:
While mild discomfort and the emergence of temporary gaps between teeth are expected, our dedicated team provides the necessary guidance and support to navigate through these changes, ensuring a smooth and worry-free treatment experience.
Conclusion: Trust Elara for Expert RPE Treatment
A Rapid Palatal Expander is an invaluable tool in pediatric orthodontics, significantly contributing to the creation of a functional and aesthetically pleasing bite and smile. At Elara Orthodontics in Richmond, Texas, we pride ourselves on delivering expert and compassionate care, making us the best choice for RPE treatment and other orthodontic needs in the region.
Start Your Consultation Today:
Ready to explore the benefits of Rapid Palatal Expander for your child? Contact Elara Orthodontics today to schedule a consultation. Allow our team of experienced and caring professionals to guide you on the path to a radiant and healthy smile.