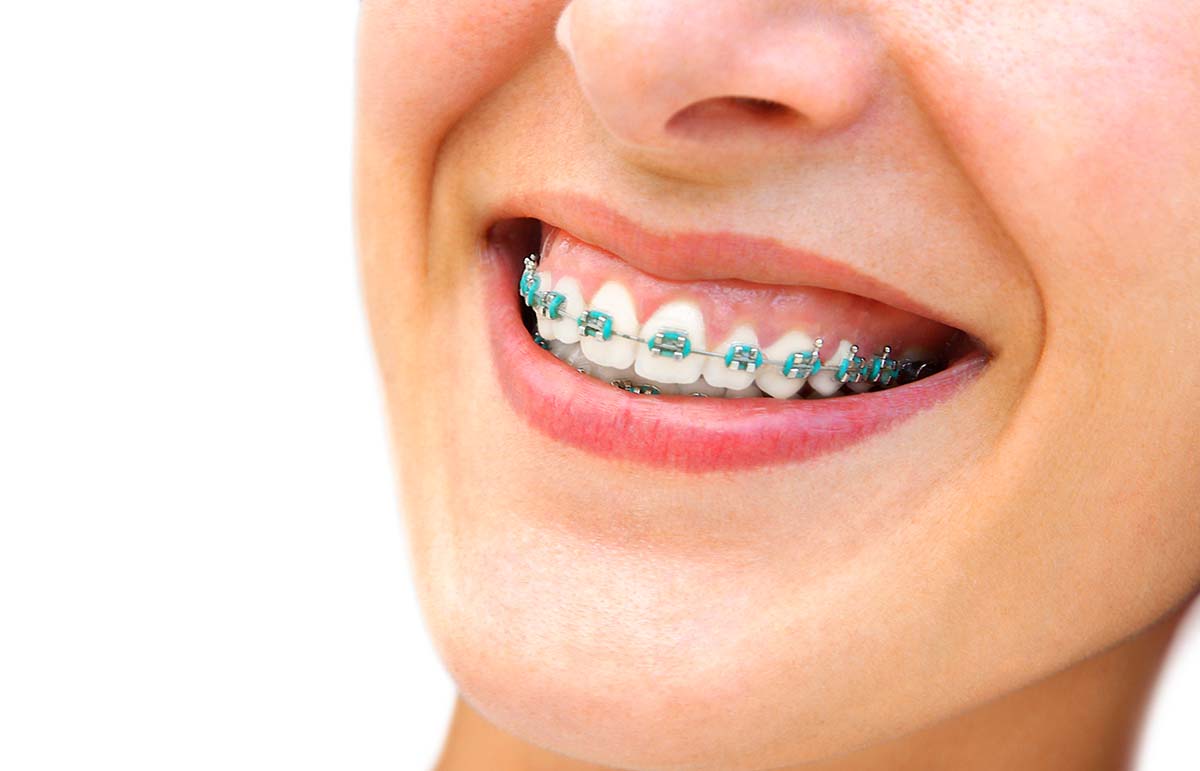 Looking for the Best orthodontics near me in Richmond? we offer a wide variety of braces color options at Richmond Orthodontics. Either you love them, or you hate them, but braces are the dental procedure that most adults will be taking to correct a crooked smile.https://elaraorthodontics.com/blog/finding-the-best-orthodontist-near-me/
In many ways, braces are just like any other day-to-day additions to your appearance. That said, we do have popular braces color schemes that can make all the difference in how people perceive you.
Color braces are typically made of chromium stainless steel or titanium and have a mirror-like finish. Metal braces colors are a necessary evil when you want to straighten your teeth, but having the best color for braces can make wearing them a bit more bearable.
How to pick the color for your braces?
There are various color options, and chances are there will be light, medium, and dark shades of the popular braces color schemes. So, you can get the best color for braces to compliment your skin tone and hair color.
One way to pick the best color ideas for braces is to identify the color already in your mouth from stains. If you have yellow or other discoloration in your teeth, then consider getting a shade of plastic that's darker than whatever was there before, so it will hide the stain better.
If you pick dark braces, the effect will be too dull. Therefore, it's best to see how your new braces look before deciding on your braces color options. You can also check out the effect on the teeth of your friends and family members to decide the best color for braces.
If your teeth are stained, you will want to go with light colored braces that can help hide some of those stains and make them less noticeable. If you have a few cavity stains on your teeth, you will want to choose more light braces colors to help hide those stains. If you have nice white teeth, then choosing opaque color braces will be best for you.
If your teeth are chipped or stained, then you should probably choose opaque color braces. Opaque colored braces for teeth hide small chips and stains better than other colors. You also want to pick a set that will work with your existing appliances and fit comfortably.
The general rule is to go with your skin tone and establish the best color to get for braces.
But the best way to pick the color ideas for braces is to go for one that goes with your personality and supports your best features and braces colors that don't stain.
What color braces can I get?
There are different braces colors that we offer at Richmond Orthodontics, both dark color braces, and light braces color. However, light braces colors are the best braces colors.
Some of the metal braces colors include:
Brown braces.
These are simple colored braces for teeth with the advantage of being subtle yet nice. Brown color braces can go with a variety of different colors. It is a good choice if you want something subtle and classy.
Clear braces.
Achieve the straight, healthy smile you've always wanted with clear braces. Clear braces are a seamless treatment that's quick and effective at eliminating the embarrassment of crooked teeth. Not only do they offer convenience when it comes to eating and brushing, but clear braces also give your oral health a major boost by removing plaque buildup in hard-to-reach places.
Silver braces.
These color braces are not only pretty, but they can also look clean and sophisticated. Many people think that silver braces tend to fade over the years, but this is, in fact, completely untrue. Just make sure you keep the silver well-polished to avoid it tarnishing over time.
Blue braces.
Of all the colors for braces, blue braces are the best for teeth because they do not require as much drilling and grinding of the teeth. They are the best color for braces for children or adults who are worried about all of the work that has to be done.
The material we use here at Richmond orthodontics for blue braces is also stronger, so it will not break as easily. The color braces themselves are quite appealing as well, which can make someone feel more comfortable while they have them on their teeth.
Green Braces colors.
These are special colored braces for teeth created by mixing clear and blue materials. Green braces colors are good for people who want a more natural look while wearing color braces, but they can be the least noticeable in some cases.
White braces.
White is a very common color for many people to choose. White tends to be too light and transparent, so it can look a little weird when the other colors are darker than that of the teeth. However, white braces are not the best braces colors for whiter teeth.
Grey colored braces.
These are very retro colored braces for teeth. If you've always wanted that classic and retro feeling of the 80s, this is your chance to go with it. Grey colored braces are not so common but will look amazing when paired with the right colors.
What are the best colors to get for braces?
When it's time for your kids to get color braces, you will want them to rock some cute braces colors and braces colors that don't stain. So, whats the best braces color? Is pink a good braces color? Here are the pretty colors for braces that we recommend:
Light pink braces.
Is pink a good braces color? If your teen likes nice things and fashion, they'll love these color braces. And if their friend has light pink braces, then they can feel more confident in these cute braces colors.
Rainbow braces.
They have the same functionality as a traditional metal bracket and hook, but these brackets come in various colors. Rainbow braces are generally less expensive than traditional braces and typically cost a fraction of the price of metal brackets.
Maroon braces color.
Maroon braces color helps to protect teeth from staining by coffee, tea, tobacco, and tannins in common foods like red wine. Maroon braces color means no more worrying about coffee stains on your teeth! With maroon braces color, you can drink coffee again or eat dark-colored berries without worry.
Lavender braces.
They are the latest in orthodontic care because they look great and help improve oral health by killing bacteria and viruses. They also make teeth feel comfortable and clean. Lavender braces are a great addition to any smile and provide the best treatment at home with all the same care as going to the dentist.
The color of lavender is more vibrant than other shades, it is not something that will fade easily, and they are easier to clean than other color braces, so you can be sure your teeth will look great without too many visits!
Moreover, if you want the "Best orthodontics near me in Richmond" to help you identify the best brace color, Richmond Orthodontics is the place.
Braces colors to make your teeth whiter.
Generally, dark color braces make teeth look whiter. Some of the best braces colors for whiter teeth are:
Royal blue braces.
Royal blue braces are bright enough to catch anyone's eye, but they're also subtle enough not to draw too much attention. In the dental world, royal blue is a color that provides tooth-straightening benefits despite being very subtle. These color braces are not only gorgeous to look at, but they also make your teeth look healthier.
Rose color braces.
If you've ever had any interest in going for a brighter smile, then rose color braces might be right up your alley. The idea behind these dazzling braces is to make your teeth look whiter and tighter by manipulating the light that shows up on your teeth.
Black braces.
Do black braces make your teeth look whiter? Yes, they do. What color braces you choose is up to you, but black braces are generally a good choice because they are less visible and thus less noticeable.
These can be an option if you have stained your teeth from smoking or coffee. Black color braces are most often used with Invisalign because the black color absorbs the discoloration around your teeth to make them appear whiter.
Purple braces.
Purple braces are a great way to give your teeth an optimized smile. Wearing braces with a purple coating can visibly increase the shine of your teeth. It's no secret that white teeth mirror an attractive smile, and wearing a purple set of braces is just one way to get them.
Navy blue braces.
Navy blue braces make teeth look whiter because they are made of a material similar to the enamel of teeth. They often cover up stains on teeth and also help prevent tooth decay. The navy blue color braces are far enough away from white that they don't clash or draw attention to your teeth but close enough to help them pop.
Burgundy braces color.
Burgundy braces color is attractive and flatters most skin tones because it looks distinctly different from most other shades for braces. The deep, rich color looks luxurious, sophisticated, and expensive.
Burgundy braces color also adds a more sophisticated and expensive look to the wearer. Many celebrities opt for burgundy braces to enhance their looks. Burgundy braces color can fit a wide variety of outfits and mask the appearance of stains on teeth caused by coffee or red wine. The deep color braces are also the perfect way to make teeth appear whiter by comparison.
Onyx braces color.
Onyx is a dark and mysterious color to add to your smile. It is tough to pair but has the benefits that make it worth the choice. Onyx can go with any color style and works well if you want your teeth to pop out of the crowd.
Red braces.
The common question is, does red braces make your teeth look whiter? Red braces usually make the teeth look brighter. Red is also generally easier to take off after a few months of wearing them, so it's a good idea if you're considering getting braces.
Generally, these are the braces colors that don't stain.
Is gray a good color for braces?
Gray is a natural shade that goes with many other colors and is neutral. You can match it with anything from black to light brown.
Some of the benefits of using gray color braces are:
It's easier to hide.
People will understand your choice of color better.
It's a good option for those self-conscious about red or bright-colored teeth.
Is orange a good color for braces?
No, it is not. Orange color braces can cause some of your teeth to appear yellow. Many people searching for the "Best orthodontics near me in Richmond" visit us as we have a variety of dental braces colors.
However, if you are dead set on orange color braces, it might be helpful to combine it with a blue or green.
What colors not to get for braces?
Some of the dental braces colors that we do not come out as pretty colors for braces include:
Gold-tinted braces.
These color braces are popular among celebrities, but it's not a good choice. It will tint your teeth and make them look dirty even if they're not. If you already have teeth that are naturally dark (e.g., brown or gray), this may be the perfect color for you! But if your teeth are light, to begin with, go with one of the other color braces instead.
Yellow braces.
Yellow color braces make your teeth look dirty and yellowish. It's not vibrant like the other colors.
In addition, among all the colors for braces, aqua-blue, green, and black are some of the braces colors that don't stain.
Rubber band colors for braces ideas.
Although braces are traditionally a metal device, new technology has introduced an option that uses rubber bands. Rubber band colors for braces ideas are more comfortable for the patient and easier on the teeth than traditional metal braces. An orthodontist will still need metal brackets to hold the rubber bands, but they provide a less obtrusive appearance.
Rubber-band braces are not just a more comfortable option; they also have several other advantages, which include:
They are extremely comfortable and easy on the teeth.
They are also more affordable than metal braces because they only require brackets instead of wires.
They also allow for more customization because the orthodontist can cut the rubber bands to specific sizes, shapes, and colors to fit their needs.
Bottomline
Braces usually last two to three years, but eventually, you will need to replace them. Whether you choose unique color braces or not is completely optional, but the most important thing is to have a well-made pair that will fit you properly and be effective in treating your oral health issues.
If you are looking for a stylish yet affordable option for your color braces, look no further. Here at Richmond Orthodontics, we offer many different payment plans that allow you to create a budget within your means for the best color to get for braces.
From preventative care and regular check-ups to cosmetic treatments and restorative work, Richmond Orthodontics has something for anyone looking to improve their oral health with the best braces colors.
In conclusion, if you are looking for "Best orthodontics near me in Richmond," be sure to contact us at Richmond Orthodontics for different braces colors.