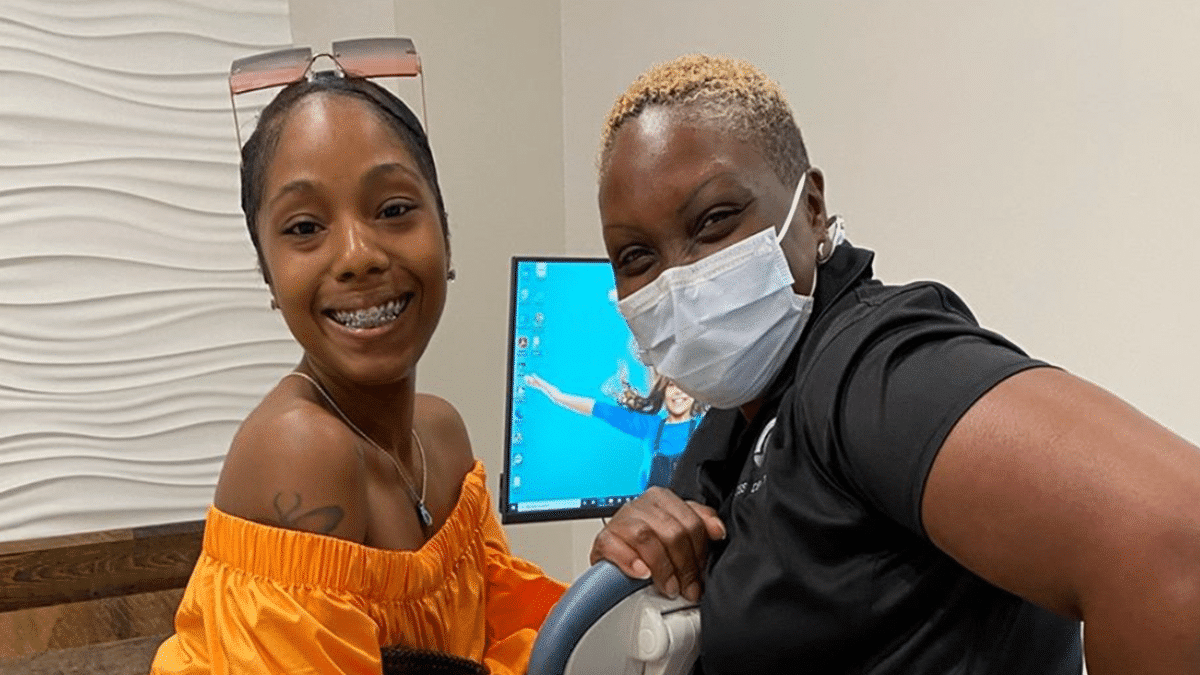 Are you looking for "Invisalign and braces near me?" If you live in the Aliana, Richmond, and Sugar Land, Texas area, we hope you'll choose Elara Orthodontics. 
Unlike most orthodontists, we offer a 100% satisfaction guarantee. At Elara, we take pride in providing the best-quality care along with unbeatable customer service. So, you can be sure to get the best, convenient, comfortable experience and results with Invisalign or braces.
Even better, Invisalign or braces are affordable with  0% interest financing solutions. Also, we're the only private practice in the state listed as a preferred provider by most insurance companies. With or without insurance, you can get the best treatment and stay within budget.
At Elara Orthodontics, you can enjoy a comfortable, friendly, high-tech environment with friendly, experienced doctors and staff. Don't trust your smile to just anybody –choose the best!
More Convenience, Comfort, and Choices
When you choose us, we go out of our way to make treatment convenient, working with your busy schedule. Another way we make treatment convenient is by offering the latest technologies. 
Thus, you can choose the latest modern braces, including lingual braces that hide behind your teeth. Or choose colorful Iconix color braces for a bold fashion statement as you perfect your smile.
For those who will choose Invisalign, you will love the freedom and discreet appearance of clear aligners. Eat what you like and brush your teeth as you would normally. Now, Invisalign can be an efficient and convenient solution for teens and adults of all ages.
Am I a Candidate for Invisalign or Braces?
Another way we make treatment convenient is by offering free virtual consultations. So, you can stay at home and learn if you are a candidate for Invisalign or braces. 
After you submit some photos of your smile, our experienced orthodontists will review them. Then, we'll reply with a free smile assessment. 
Find out the answer to:
Will Invisalign or braces work for me?

How long will treatment probably take?

What will the cost be?

Get any other answers you need.
To begin, click on the blue button that reads "NEW Virtual Consultation" at the bottom right of the screen. Or, click on the button at the top center of our homepage.
Note: Before any treatment begins, either Dr. Alireza Hourfar and Dr. Sara Abedini will need to evaluate your smile in person. Then, they will discuss all the options, and you'll learn about affordable financing solutions. 
Your first consult is complimentary! If you're ready to begin, please schedule an appointment with us today.
As always, we're here for you at (713) 999-1099.
We're looking forward to showing you why we're the best choice for "Invisalign and braces near me."