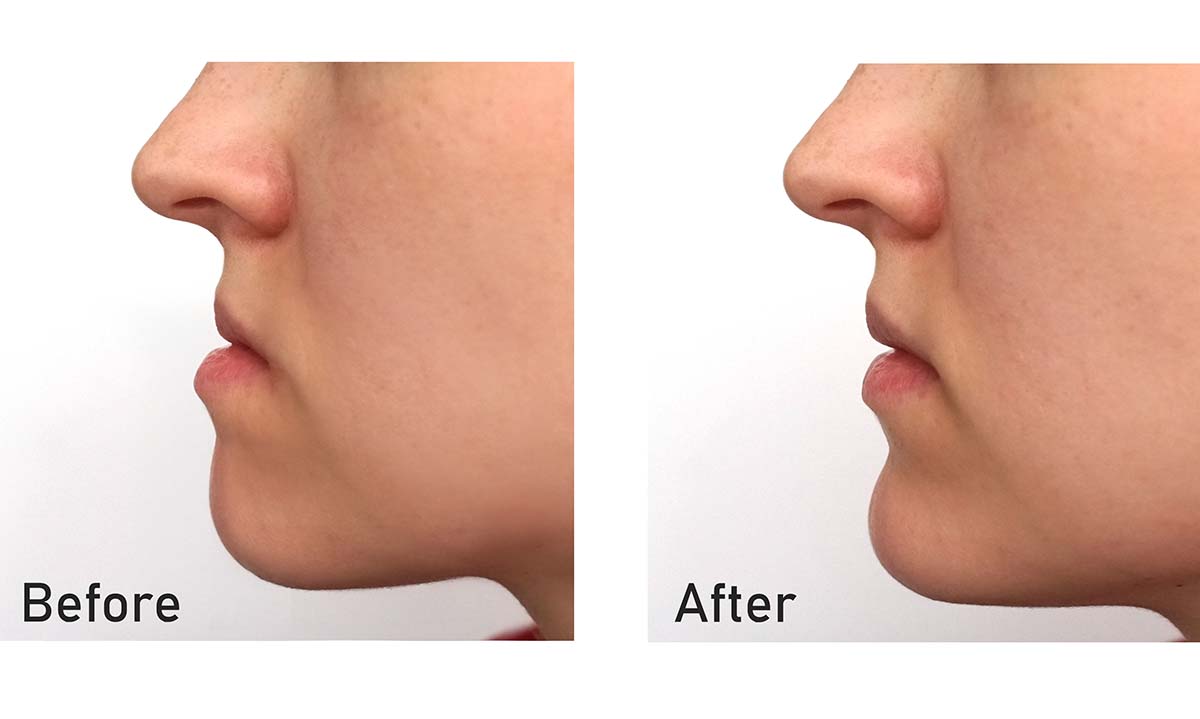 Jaw surgery, also known as orthognathic surgery, is a procedure to correct severe jaw abnormalities that can affect your facial appearance.
Mandibular surgery is often needed for children with facial deformities caused by congenital disabilities or genetic syndromes. It may also correct problems that develop later in life, such as overbite jaw surgery (when the upper teeth overlap the lower teeth), underbite jaw surgery (when the lower teeth overlap the upper teeth), crooked teeth, and overbite surgery.
The best orthodontist in Richmond, Texas can correct this problem by repositioning the jaws and teeth into their proper jaw alignment surgery. Many people choose corrective jaw alignment surgery because it improves their smile and facial appearance.
What Is Orthognathic Surgery, And Why It's Done?
Orthognathic surgery is a procedure to fix severe jaw abnormalities that can change how your face looks. An orthognathic surgery procedure may be suggested if you have jaw problems that cannot be resolved with orthognathic treatment alone. The positioning of the jaws and teeth is the focus of the specialized field of dentistry known as orthodontics.
Your orthodontist and orthognathic surgeon will help create a mandibular surgery treatment suitable for your condition.
The following are some examples of issues that jaw alignment surgery from the best orthodontist in Richmond Texas can help with:
The mandibular surgery makes it simpler to bite and chew and enhances chewing
Identify and address any speech or swallowing issues
Reduce the teeth's excessive wear and decay
Correct bite issues or problems with the jaw closing, like when your front dentures don't touch, but the molars do (open bite)
The proper facial asymmetry treatment includes overbite jaw surgery, underbite jaw surgery, crooked teeth, and overbite surgery.
Improve your lips' capacity to close all the way
Relieve discomfort brought on by TMJ dysfunction
Repairing any congenital disabilities or facial injuries,
Relieve the symptoms of obstructive sleep apnea.
How Do People Develop Jawbone Problems?
There are several different causes of jaw bone problems. Jaw bone problems can develop at any age, but they're more common in people older than 50.
Jaw bone problems can occur if the jaw muscles aren't strong enough to align the lower jaw properly with the upper jaw. This misalignment may be caused by:
Aging. The facial bones change shape as you age, and your mouth's lining is thinner. As a result, your teeth may shift out of position and become misaligned with each other.
Injuries or fractures to the face or head. These injuries can affect the bones around your jaw and nerves that control your mouth and tongue movement.
Tumors (benign or cancerous) on or near the face or skull bones. These can compress surrounding tissue or nerves and cause muscle weakness that leads to poor chewing ability and misalignment of the teeth (malocclusion).
Rheumatoid arthritis (RA) can cause changes in your jaw bones and joints that affect chewing, speaking, and smiling. RA also causes inflammation in other parts of your body.
Hemifacial microsomia (HFM) is a rare congenital disability that affects one side of your face, including your teeth and jaws. HFM affects only one side of your face at birth, but it may worsen over time if not treated early on.
What Do I Need to Consider Before Having Jaw Alignment Surgery?
If your jaw is out of alignment, you may be able to correct it by using orthodontic treatment alone. However, if a more serious problem exists, orthognathic treatment may be necessary to allow you to bite appropriately and comfortably.
Before having jaw alignment surgery, it's essential to understand the risks involved. And remember that the best way to find out what results you expect is to consult with a qualified plastic surgeon specializing in facial surgery.
Before you have the mandibular surgery, you may want to consider the following:
Jaw alignment surgery is usually an elective procedure. However, it may be necessary if you have a severe facial injury or other health condition.
Mandibular surgery can improve your facial appearance. It may also help reduce problems associated with misaligned jaw or TMJ disorder.
You should have realistic expectations about what jaw surgery can achieve. It won't change your entire face or give you a perfect smile — but it can improve your dental and bite problems.
Jaw surgery isn't suitable for everyone. Your doctor will discuss whether it's right for you based on your medical history and the extent of your condition.
What Happens Before This Procedure?
The preparation for jaw Orthognathic Surgery in Houston Texas is extensive. To plan your surgery, your healthcare provider needs specific information. They could conduct the following tests and actions to gather that information:
X-rays
CT scans, or computed tomography
Images of your jaw and teeth
Dental impressions are taken to build a dental model
Your teeth could also be scanned.
What Happens During Corrective Jaw Surgery?
Jaw Orthognathic Surgery is an outpatient procedure. During corrective jaw surgery, your orthognathic surgeon will reshape your face and move your jaws into proper positions. This may involve shortening or shortening one side of your jawbone and moving it forward or backward. Your jaw Orthognathic Surgery in Houston surgeon may also remove extra bone tissue from certain areas of your mouth to create more room for your teeth to fit together.
Before corrective jaw surgery, you'll need x-rays so your doctor can see what needs to be done with your bones and teeth. Before this procedure, you'll also need lab tests to screen for potential problems such as heart disease and high blood pressure.
The Jaw Orthognathic Surgery surgeon will then make incisions behind your ears or around your earlobes to expose the muscles, nerves, and other soft tissues in your face. The orthognathic surgeon will then reposition the bones, so they are straight and fit together correctly. The orthognathic surgeon will also realign the teeth, so they work together properly while remaining a healthy long term.
An operation on the jaw can be done on the chin, lower jaw, upper jaw, or any combination.
higher jaw (maxillary osteotomy)
The upper jaw is cut during upper Jaw Orthognathic Surgery. The orthognathic surgeon may move it forward, backward, up, or even down as necessary before fastening it with plates and screws.
Upper-jaw Surgery
The jaw may undergo Jaw Orthognathic Surgery to treat:
An upper jaw that has significantly receded or protruded
Crossbite
Too many or too few teeth are visible.
Open mouth
Less facial growth is present in the middle of the face.
The orthognathic surgeon will cut the bone above the teeth to allow the upper jaw, which includes the mouth's roof and the upper teeth, to move together as a single unit. They are advanced until the upper teeth and jaw are correctly positioned next to the lower teeth. Computer planning can be used to reveal whether extra work, including orthodontics, is required to help rectify any remaining issues.
The ordinarily flat, even surface becomes angled when too much bone grows above the molars, resulting in an open bite. To fix this, surgeons trim or remove the extra bone.
After realigning the jaw, plates and screws hold the bone in its position.
Lower Jaw
An osteotomy of the mandible can treat:
Jaw retraction
Extended jaw.
During the jaw realignment surgery, the physician makes an incision behind the molars and along the jawbone's length. It allows the front of your jaw to move as a single unit. Then, the jaw is shifted forward or backward to take up its new position. Your jawbone is held together as it heals by plates and screws.
The Chin Procedure (Genioplasty)
A genioplasty can increase chin size (deficient chin). Lower jaws that have severely receded frequently have a small chin.
The jaw and the chin can be altered during the same procedure. First, the surgeon cuts the bone on your chin at the front of the jaw. They then move it forward and then fixes it with plates and screws.
After The Procedure
After the Jaw Orthognathic Surgery procedure, you may be awake or asleep. You'll need to stay in the hospital overnight and will have pain medication to control any discomfort.
You should expect to swell and bruise around your mouth and jaw, which usually subsides over time. If you have metal plates or screws in your mouth, they may be removed after two weeks. Your doctor will also remove sutures or staples in your mouth two weeks after surgery.
During discharge, your orthognathic surgeon provides you with guidelines. These typically consist of:
What to eat
dental hygiene
Medications for managing the pain
After surgery, the jaw usually heals for the first time in about six weeks, but full recovery can take up to 12 weeks.
You can expect:
Your dentist will have placed a plastic splint in your mouth during the procedure. Your mouth muscles will become more accustomed to your new jaw position with the aid of the splint. You must wear your splint when you eat or brush your teeth.
After Jaw Orthognathic Surgery, a scar runs from the corner of your mouth up the inside of your nose (nasolabial) or down along the outside of your nose (columellar). Your jaw correction surgery doctor will try to place this scar in an area hidden by your hair when it's grown out or trimmed short enough. For example, most women hide their nasolabial scars behind their bangs, and men hide them behind their beards.
It might be challenging for people to understand you because of the swelling and the splint in your mouth. That might not be very pleasant. If you are genuinely having trouble, let your healthcare provider know. They'll offer advice on how to communicate.
Your mandibular surgery expert will remove the plastic splint about eight months after Jaw Orthognathic Surgery.
If you have mandibular surgery, you must wear braces for six to nine months after surgery.
After the jaw correction surgery, you will require removable retainers to keep your teeth in their new position after removing your braces. After the corrective Jaw Surgery, your doctor will advise you on how frequently to wear your retainers, but most people do so continuously for an entire year. You might need to wear your retainers a few nights per week after the mandibular surgery.
Benefits of Corrective Jaw Surgery
The benefits of corrective jaw surgery include:
It improved facial appearance. Jaw Orthognathic Surgery can correct several problems with your face, such as an underdeveloped chin, a receding chin, or a crooked lower jaw.
Improved speech. If you have difficulty opening your mouth because of an underdeveloped lower jaw or if you have trouble pronouncing certain sounds because of an overly large lower jaw, corrective jaw surgery may help improve your speech.
Improved breathing. Some people with obstructive sleep apnea can benefit from corrective jaw surgery to help them breathe better while sleeping.
It improved chewing ability. Corrective Jaw Surgery in Houston can correct if you have problems chewing due to missing or misaligned teeth.
Improved oral health- Correcting an underbite or overbite can help reduce your risk of decay and gum disease. It's done by improving your ability to clean your teeth properly with flossing and brushing.
Improved self-confidence. A poorly aligned bite can affect your self-esteem and confidence. Corrective jaw surgery can help you feel more comfortable in your skin by enhancing your look and feel about yourself.
Affordable-The average cost of orthodontics in Texas is $4,054. The average length of treatment is 17 months. This includes monthly visits to the orthodontist and any necessary braces or appliances, as well as retainers and other related treatment.
Pain relief. Many people who undergo corrective Jaw Surgery in Richmond Texas experience less pain than before their procedure because their jaws are no longer misaligned. The discomfort caused by an abnormal bite can be relieved with this treatment, which is another advantage of having corrective jaw surgery performed on you if your dentist or orthodontist recommends it.
Risks Associated with Corrective Jaw Surgery
Risks associated with mandibular surgery include:
Infection. An infection can develop after the procedure. The risk is higher if you have an open wound or a break in your skin during the operation.
Temporary numbness or tingling in the face and arms is likely due to pressure on nerves from swelling or the breathing tube inserted into your windpipe during surgery. The numbness should disappear within a few weeks after surgery.
Temporary double vision — Double vision occurs when there's pressure on your eye muscles from swelling or bruising following surgery. The double vision should go away quickly as the swelling goes down.
Damage to nerves and blood vessels near the ear can cause a loss of feeling in part of your ear and face on one side. This usually isn't permanent, but it might take several months before the feeling ultimately returns.
Disfigurement or asymmetry (different-looking sides) after corrective jaw surgery is rare but possible, especially if the procedure doesn't go well or if something unexpected happens during the operation.
We hope you enjoyed our blog on everything you need to know about jaw repositioning surgery. If you are looking for where to get jaw surgery in Texas or have any queries or concerns, contact us through our website. You will get the best services and affordable cost of orthodontics in Texas.