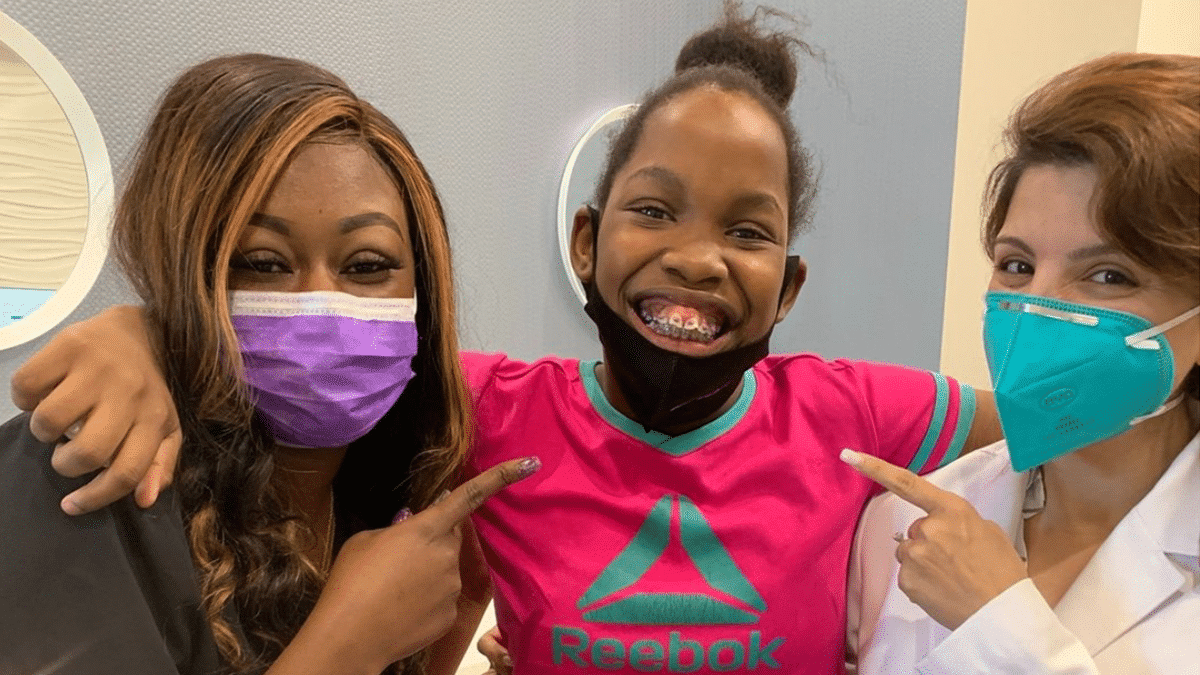 Are you searching for "orthodontist Richmond Texas?" See why Elara Orthodontics is the best choice in the Aliana, Richmond, and Sugarland area. There are many things to look for when choosing an orthodontist. So, we'll look at some top things to consider.
What to Look for in an Orthodontist
First, consider your orthodontist's experience. By choosing an experienced orthodontist, you can expect a great experience and results in less time.
Two Board-certified Orthodontists
At Elara Orthodontics, you have a choice of two experienced, board-certified orthodontists. Dr. Sara Abedini has over 13 years of experience in the dental field. Dr. Hourfar is also board-certified with 16 years of experience as a practicing orthodontist.
See What Our Patients Say
Next, when choosing an orthodontist, you want to be sure you enjoy being around and trust them. Often, you'll see an orthodontist many times throughout treatment. So, it would be best if you chose a doctor and team that gives you the care and individual attention you deserve.
To get an idea about how your experience will feel, check out what our patients say. We're proud of the many 5-star reviews we receive because they reflect our commitment to offering the best experience possible. 
Please, check out our Instagram and Facebook for more.
View this post on Instagram
Smiles Guaranteed for a Lifetime
Unlike most orthodontists, we offer a 100% satisfaction guarantee and lifetime guarantee! Thus, you can be assured of the best experience and a fantastic smile that lasts a lifetime.
Our retainer assurance program is another perk you won't find elsewhere. If you break or lose a retainer, then it's easy and inexpensive to replace.
The Latest Technology for Better Treatment
When choosing an orthodontist, you want the best, latest technologies. Then, you can expect the fastest treatment, which is also more comfortable. Over the years, orthodontics has improved. Now with the latest treatments, you get more convenience, comfort, and faster outstanding results. 
At Elara Orthodontics, we offer a wider variety of modern braces. Thus, you can choose discreet clear braces or ones that hide out of sight behind your teeth. Plus, we are Invisalign experts who can offer the best custom treatment plans. Which treatment will work for you? Our orthodontists will work with you to choose the best path to a perfect smile.
View this post on Instagram
Flexible Appointments and Affordable Payment Plans
At Elara Orthodontics, we want your experience to be as convenient as possible. So, we'll work around your busy schedule with flexible appointments. Plus, you can enjoy flexible payment plans so getting the care you deserve fits your budget.
Even better, we're the only private practice in Texas listed as a preferred provider by most insurance companies. Thus, if you have dental insurance, we'll help you maximize any benefits. Therefore, you won't have the problem finding we're out of network with most insurance plans.
See more about how to choose an orthodontist here. We're confident you'll find us the best choice if you're searching for "orthodontist Richmond Texas."
Get Started for Free From Home
Today is the perfect time to get started with orthodontic treatment from home. It's never been safer or easier. 
First, get started by clicking on the blue button on our website's bottom right that reads, "NEW Virtual Consultation." 
Then, you'll submit some photos of your smile. Finally, we'll respond with a free smile assessment. 
After reviewing your information, our orthodontists will answer any questions and discuss treatment options. Also, learn if you are a candidate for Invisalign or braces. Plus, find out about our affordable financing solutions.
If you're searching for "orthodontist Richmond Texas," then give it a try today!
Lastly, if you're ready to book your first complimentary in-person exam, click here. 
Today, we're taking extra steps to keep everyone safe.
As always, call us anytime at (713) 999-1099. 
View this post on Instagram