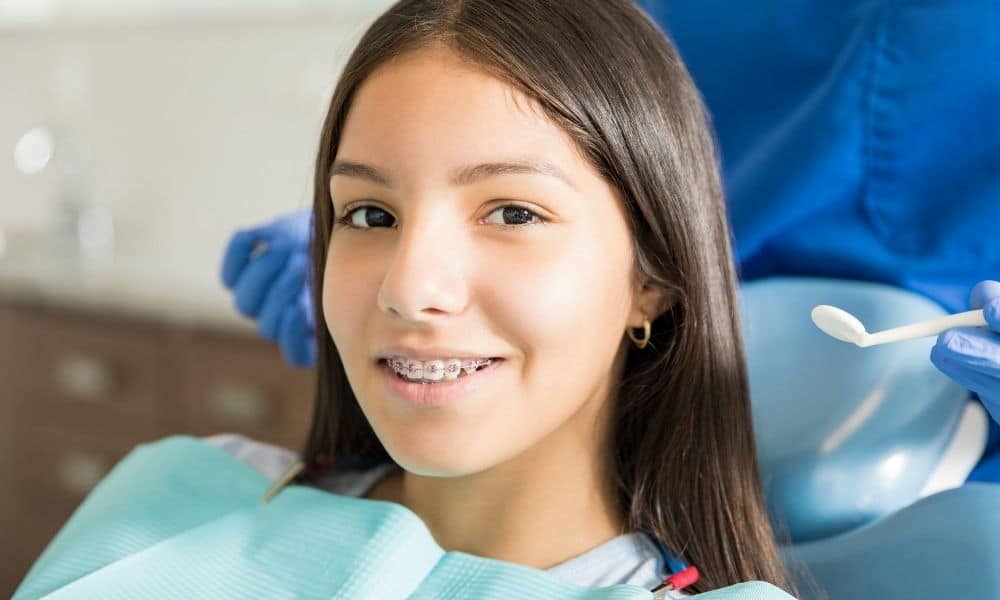 A large part of ensuring your visits to the orthodontist are productive and efficient involves examining how well you care for your teeth in between appointments—especially while COVID has made those gaps between visits even longer. Whenever we provide services like aligners or braces in Richmond, TX, there are five ways to care for your smile in between orthodontic visits that we strongly encourage.
Regularly Clean Your Teeth
Brushing your teeth is likely already part of your daily routine, which is great! Ensuring your teeth stay clean is even more critical during orthodontic treatment, as cavities and gum disease can cause serious setbacks or new problems during the process. So, in order to ensure your pearly whites stay that way, you may need to improve upon your daily routine to ensure your teeth are getting a good enough cleaning. Ideally, you'll brush your teeth after every meal with a soft-bristled brush and fluoride toothpaste.
Care for Your Braces
If you have braces, you know how much of a struggle it can be to ensure they and your teeth are getting properly cleaned and cared for. A good little care kit you can make for your braces includes a toothbrush and toothpaste for cleaning, dental floss for getting into those nooks and crannies, and wax, should your braces ever irritate or prod at your gums or cheeks.
Wash Aligners Regularly
If you've opted for an aligner instead of braces, you should also ensure you remove and wash it regularly. This is to prevent the build-up of plaque that will not only rot your teeth but potentially compromise the alignment of your teeth if allowed to build up enough. Good practice dictates that aligners be washed twice a day with soap and allowed to soak in aligner cleaner, but ensure you never use hot water or expose the aligner to heat lest it becomes warped.
Avoid Foods if Necessary
For braces that use brackets and wires, you've likely been told by your orthodontist what foods you should avoid eating because they may cause damage to your braces. With COVID making regular appointments more difficult, adhering to this advice is all the more important. This list of banned foods typically includes anything that is too sticky or chewy that might get caught in the braces.
Cut Back on Sugar
Another way to care for your smile in between orthodontic visits is to cut back on how much sugar you consume on a daily basis. Sugary food and drinks are major culprits of cavities and encourage greater rates of plaque growth. This includes drinks like soda or sports drinks, as they have an absurdly high amount of sugar in them. As for foods, avoid anything that is high in starch for the same reasons.