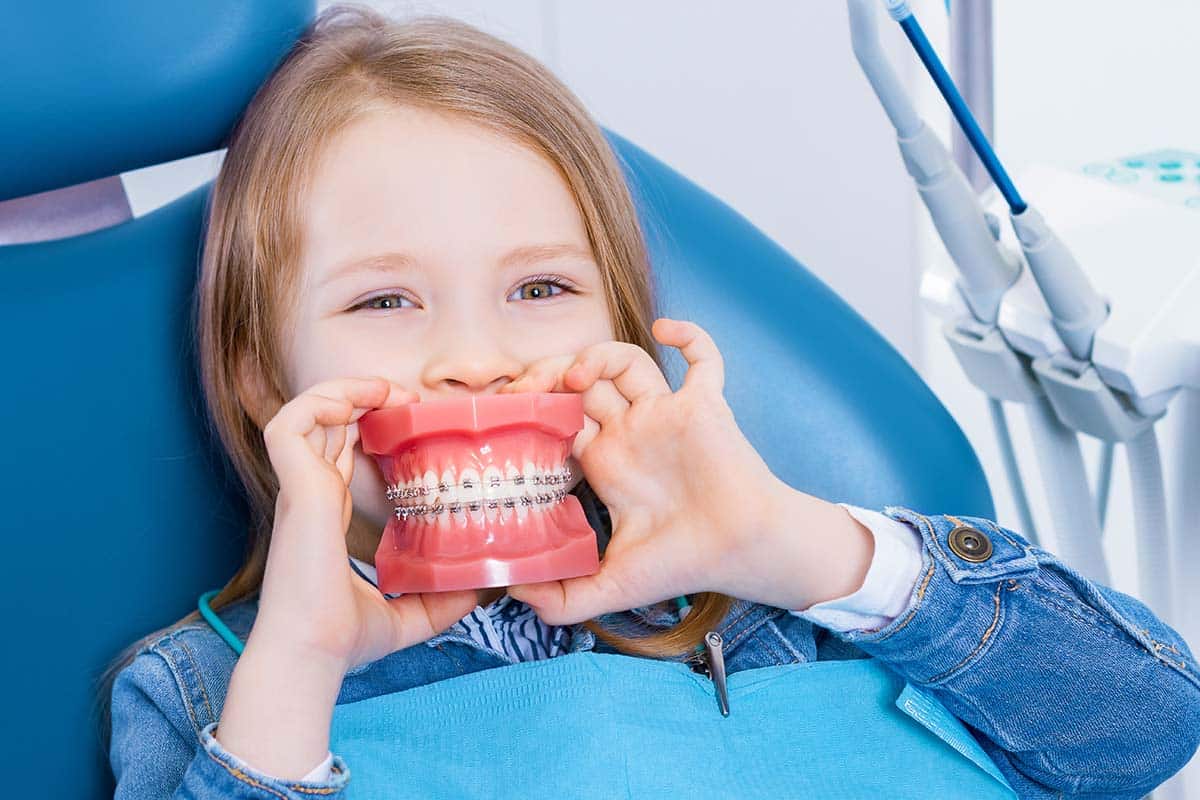 When it comes to the dental health of your children, ensuring proper orthodontic care is crucial. Orthodontic consultations and treatment planning play a significant role in achieving healthy and aligned smiles for your little ones. At Elara Orthodontics, we understand the importance of comprehensive care tailored to children's specific needs. In this blog post, we will discuss the significance of orthodontic consultations, explore treatment planning options, and address common concerns. Whether you're looking for orthodontics for kids in Richmond or seeking affordable orthodontic treatments near you, Elara Orthodontics is here to guide you through the journey.
Importance of Orthodontic Consultations
Orthodontic consultations provide a foundation for successful treatment outcomes. When you bring your child to Elara Orthodontics in Richmond, Texas, our experienced orthodontists will assess their dental health and discuss their specific concerns. During the consultation, we will perform a comprehensive examination, which may include X-rays, photographs, and digital scans of their teeth and jaws. This evaluation allows us to identify orthodontic issues such as crowded teeth, misalignment, or bite irregularities that require attention.
Customized Treatment Planning
Once the consultation is complete, our orthodontists will develop a personalized treatment plan for your child. We take into consideration their age, dental health, specific needs, and your goals. Elara Orthodontics offers a range of orthodontic solutions for crowded teeth, misaligned bites, and other dental issues commonly faced by children.
Braces vs. Invisalign
Exploring the Options: When it comes to orthodontic treatments, two popular options are braces and Invisalign. Braces are effective for correcting various dental concerns and are available in traditional metal, ceramic, or clear brackets for a discreet appearance. Invisalign, on the other hand, utilizes clear aligners that are removable and virtually invisible, making them an appealing choice for teenagers and older children. During the orthodontic consultation at Elara Orthodontics, we will discuss these options in detail, considering the specific needs of your child, affordability, and treatment duration.
Orthodontic Retainers for Long-Term Results
Once your child's orthodontic treatment is complete, it's important to maintain the results. Orthodontic retainers are crucial for maintaining straight teeth and preventing relapse. Elara Orthodontics provides customized retainers to ensure your child's smile remains beautiful and aligned for years to come.
Preparing for the Orthodontic Consultation
Before your child's orthodontic consultation, taking a few preparatory steps can help ensure a productive and informative visit. Consider the following suggestions:
Gather Relevant Dental Records: If your child has had any previous dental treatments or X-rays, collect and bring along these records to the consultation. This will provide the orthodontist with a comprehensive understanding of your child's dental history.
Note Down Concerns or Questions: Jot down any specific concerns or questions you may have regarding your child's orthodontic needs. Having these written down will help you address them during the consultation and ensure you don't forget any important points.
Discuss Insurance Coverage: If you have dental insurance, contact your provider beforehand to understand the extent of coverage for orthodontic treatments. This will allow you to discuss payment options and financial considerations with the orthodontist during the consultation.
Involve Your Child: Explain to your child the purpose of the orthodontic consultation and encourage them to share any concerns or questions they may have. Involving them in the process will help them feel more comfortable and engaged during the appointment.
Bring a List of Medications: Make a list of any medications or allergies your child has and bring it with you to the consultation. This information will help the orthodontist ensure that the recommended treatment plan is compatible with their medical history.
By following these preparation tips, you can make the most of your child's orthodontic consultation and ensure that all necessary information is shared with the orthodontist. This will facilitate effective communication, address concerns, and lay the groundwork for a successful orthodontic journey.
Remember, the orthodontic consultation is an opportunity to discuss your child's unique needs and develop a personalized treatment plan. The orthodontist at Elara Orthodontics will guide you through the process, answer your questions, and provide expert advice tailored to your child's dental health.
10 Essential Questions to Ask Your Orthodontist During the Consultation
What orthodontic treatment options are available for my child's specific dental needs?
How long is the estimated duration of the orthodontic treatment for my child?
Are there any specific oral habits or behaviors that may affect the treatment process?
What are the pros and cons of braces vs. Invisalign for my child's case?
Will my child need to have any teeth extracted as part of the orthodontic treatment?
What is the expected frequency of orthodontic appointments during the treatment process?
How can we maintain good oral hygiene and care for the braces or aligners during treatment?
Are there any dietary restrictions or recommendations while wearing braces or aligners?
What is the policy for handling orthodontic emergencies or unforeseen issues that may arise?
Are there any long-term maintenance or retention strategies following the completion of treatment?
By asking these questions during the orthodontic consultation, you can gain a better understanding of the treatment process, expectations, and care required for your child's orthodontic journey. Remember, open communication with your orthodontist is key to ensuring a successful and comfortable experience for your child.
Why Choose Elara Orthodontics?
At Elara Orthodontics, we strive to provide exceptional orthodontic care for children in Richmond, Texas, and the surrounding areas. Here's why you should choose us for your child's orthodontic needs:
Expertise and Experience: Our orthodontists have extensive experience in treating children and are dedicated to delivering optimal results.
Child-Friendly Environment: We understand the importance of creating a welcoming and comfortable atmosphere for children. Our office is designed to make your child's visit a positive and enjoyable experience.
Affordable Treatment Options: Elara Orthodontics offers various payment plans and accepts insurance to make orthodontic treatments more accessible and affordable for families.
Cutting-Edge Technology: We utilize state-of-the-art technology and advanced orthodontic techniques to provide efficient and precise treatments for children.
Compassionate Care: We prioritize the comfort and well-being of your child, ensuring they feel at ease during every step of their orthodontic journey.
Conclusion
Orthodontic consultations and treatment planning are essential steps in ensuring optimal dental health for your children. At Elara Orthodontics, we offer orthodontic solutions for kids in Richmond, Texas, and provide affordable orthodontic treatments near you. Our experienced orthodontists will guide you through the process, discussing options such as braces vs. Invisalign, and help you make informed decisions for your child's smile. Additionally, our dedication to long-term results is reflected in our provision of orthodontic retainers to maintain the straight teeth achieved through treatment.
Choose Elara Orthodontics for exceptional care and a child-friendly environment where your little ones can feel comfortable and at ease. Our commitment to utilizing cutting-edge technology, offering affordable treatment options, and providing compassionate care sets us apart. We are here to support your child's orthodontic journey and help them achieve a healthy and confident smile that lasts a lifetime.
Schedule an orthodontic consultation with Elara Orthodontics in Richmond, Texas, today. Let us be your partner in creating a beautiful and aligned smile for your child, while ensuring their oral health and overall well-being are prioritized every step of the way.