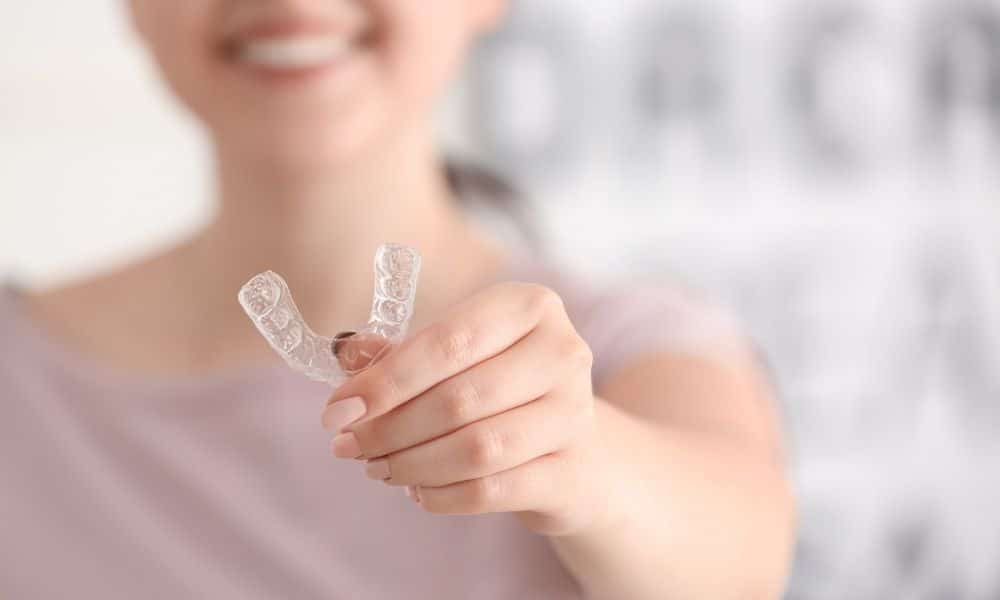 Are you evaluating Invisalign vs. Metal Braces? Bite into the pros and cons to decide whether Invisalign or metal braces are right for you. Many favor the look Invisalign offers, but several parents still decide on traditional braces for their children. When choosing between the two, you must consider your child's age, lifestyle, and the extent of the correction necessary.
What Is Invisalign?
Invisalign is one of the popular brands of clear aligners or invisible braces. They're custom medical-grade plastic molds that orthodontists use to correct crooked teeth. They work by putting pressure on the teeth and gradually moving them toward the desired position.
Consider the benefits and downsides of clear aligners before deciding what will work best for your child.
Benefits of Clear Aligners
There are several positive aspects of Invisalign that many parents seek after because they increase convenience for their children.
Appearance and Comfort
Since clear aligners are flush to the surface of the teeth, they are nearly invisible, especially from a distance. While Invisalign may cause some discomfort due to the teeth repositioning, the wearer avoids the cuts and pain caused by the wires and brackets of metal braces.
Easier Brushing, Flossing, and Eating
Because wearers must remove clear aligners before putting anything else into their mouths, they limit the level of inconvenience. Unlike with traditional metal braces, there is no need for lengthy dental hygiene routines.
Additionally, wearers can eat whatever they want, such as popcorn, nuts, or candy, because they simply remove the plastic mouthpiece before they start eating.
Downsides of Clear Aligners
Although the positives are plentiful, there are a few downsides of Invisalign, unfortunately.
Must Remove for Eating
Although patients can drink water while wearing their clear aligners, they must remove them to eat or drink anything else. Because the plastic is soft, warm or vivid food and drinks can warp and stain the clear aligner.
Not for Complex Adjustments
Invisalign may not work accurately for some situations. They typically work best for patients in need of minor corrections.
Requires More Discipline and Brushing
Patients must wear clear aligners approximately 20 to 22 hours per day to ensure the best progress and results. Additionally, it's crucial to brush after eating or drinking, which may double or triple the time spent brushing daily.
Metal Braces
Braces are still a go-to option for many people; however, this option also carries several pros and cons.
Benefits of Metal Braces
There are significant benefits of metal braces.
Work for Complex Adjustments
Because metal braces are more powerful than clear aligners, they can produce a perfect smile even in the most complicated situations. Additionally, they require less responsibility for kids and teens due to the permanence of metal braces.
Safe for All Beverages
Because braces don't stain or warp with heat, wearers are free to enjoy warm and colorful drinks without the hassle of removing them.
Downsides of Metal Braces
Unfortunately, metal braces also have a downside.
Discomfort and Appearance
Metal braces aren't the most comfortable for the wearer, and your child may need some time to adjust to them. Additionally, their presence is apparent, while Invisalign is relatively invisible.
Food Limitations
With braces, patients should avoid foods such as popcorn, gum, and hard candy to prevent damage to the wires or brackets.
Deciding whether Invisalign or metal braces are right for you may be challenging, but Elara Orthodontics is here to help! If you have any questions, visit our website or contact us today.