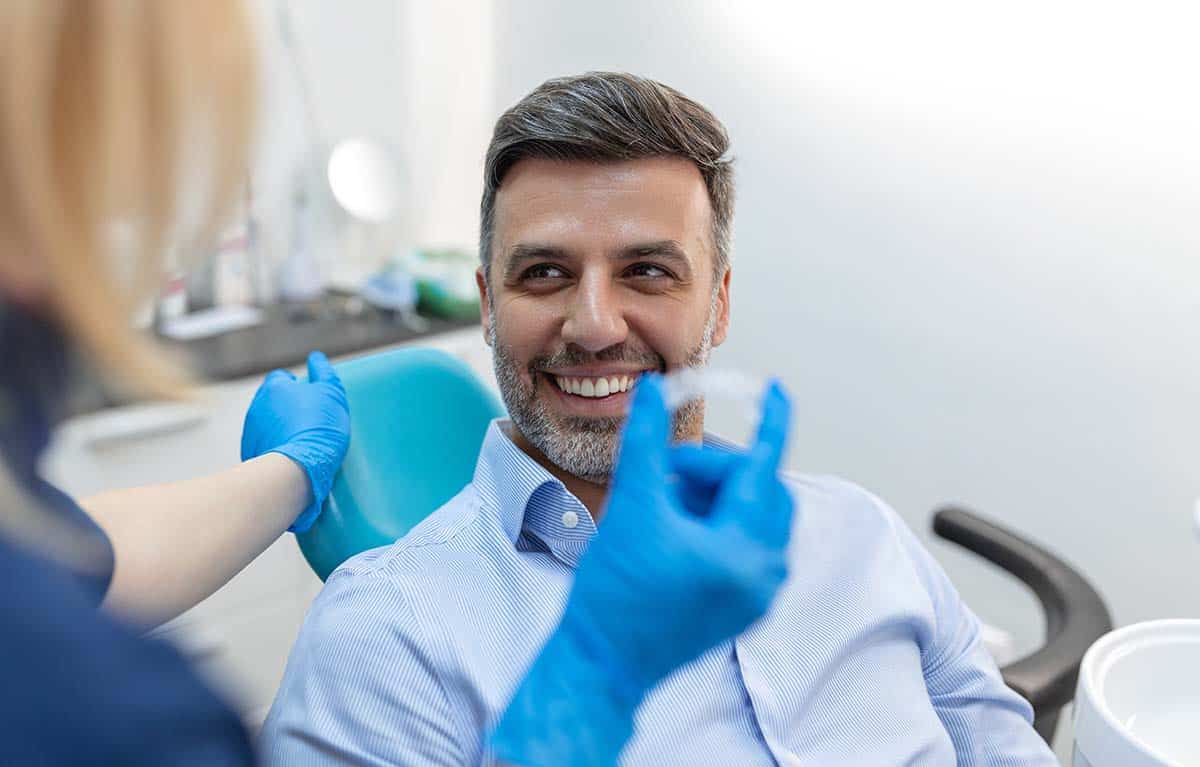 Are you dreaming of a straighter, more confident smile? Look no further than Invisalign, the clear and discreet orthodontic treatment offered by Elara Orthodontics in Richmond, Texas. With its innovative technology and proven results, Invisalign is the perfect solution to transform your smile. In this blog post, we will delve into the benefits of Invisalign, highlight why Elara Orthodontics is the best place in Richmond, Texas to get Invisalign, and explain how this remarkable treatment can help you achieve the smile of your dreams.
Why Invisalign?
Invisalign is a revolutionary alternative to traditional braces, providing a clear and comfortable way to straighten your teeth. Here are some key advantages of choosing Invisalign:
Discreet Treatment: Invisalign aligners are virtually invisible, making them the ideal choice for those who wish to improve their smile without drawing attention to their orthodontic treatment. You can confidently go about your daily life, knowing that your aligners are working their magic discreetly.
Enhanced Comfort: Unlike metal braces, Invisalign aligners are made of smooth, BPA-free plastic. This means no uncomfortable wires or brackets that can irritate your mouth. Invisalign aligners are custom-made to fit snugly over your teeth, ensuring a comfortable and irritation-free experience.
Removable Convenience: Invisalign aligners are removable, allowing you to enjoy your favorite foods without any restrictions. You can simply remove the aligners when eating, brushing, and flossing, making it easier to maintain good oral hygiene during your treatment.
Customized Treatment: At Elara Orthodontics, our skilled orthodontists will create a personalized Invisalign treatment plan tailored to your unique needs. Using advanced 3D imaging technology, we will design a series of custom aligners that will gradually move your teeth into their desired positions, providing you with the beautiful smile you've always wanted.
Elara Orthodontics: Your Trusted Invisalign Provider in Richmond, Texas
When it comes to Invisalign in Richmond, Elara Orthodontics stands out as the premier destination for exceptional orthodontic care. Here's why our practice is the best place in Richmond, Texas to get Invisalign:
Experienced Orthodontists: Our team of highly skilled orthodontists has extensive experience and expertise in Invisalign treatment. We stay up-to-date with the latest advancements in orthodontics, ensuring that you receive the highest quality care and the best possible results.
Personalized Approach: At Elara Orthodontics, we believe in a patient-centered approach. We take the time to understand your smile goals, assess your dental needs, and create a customized Invisalign treatment plan tailored specifically to you. Your satisfaction and well-being are our top priorities.
State-of-the-Art Facility: Our practice is equipped with state-of-the-art technology and modern facilities, providing a comfortable and welcoming environment for your Invisalign journey. We utilize advanced digital imaging and treatment techniques to ensure precise and efficient results.
Exceptional Results: We take pride in the exceptional results we achieve with Invisalign. Countless patients have transformed their smiles and regained their confidence under the expert care of Elara Orthodontics. Don't just take our word for it – check out our before and after photos and hear from our satisfied patients.
Unlock Your Dream Smile with Invisalign at Elara Orthodontics:
Are you ready to transform your smile with the clear and convenient solution of Invisalign? Look no further than Elara Orthodontics, the leading provider of Invisalign in Richmond, Texas. Our team of dedicated orthodontists is ready to guide you through every step of the process, from the initial consultation to the final result.
During your first visit to Elara Orthodontics, we will conduct a comprehensive examination of your teeth and jaw alignment. We will discuss your smile goals and determine if Invisalign is the right treatment for you. If so, we will create a customized treatment plan that addresses your specific needs and outlines the expected timeline for achieving your desired results.
Once your Invisalign treatment begins, you will receive a series of custom-made aligners. These aligners are designed to gradually and gently shift your teeth into their proper positions. Approximately every two weeks, you will switch to a new set of aligners to continue the progress towards your dream smile.
Throughout your treatment, our team will closely monitor your progress, ensuring that your Invisalign aligners are working effectively and making the necessary adjustments along the way. We will also provide you with guidance on how to properly care for your aligners and maintain good oral hygiene.
At Elara Orthodontics, we understand the importance of ongoing support and communication. Our friendly and knowledgeable team is always available to address any questions or concerns you may have throughout your Invisalign journey. We are committed to making your experience as comfortable and successful as possible.
Ready to Begin Your Invisalign Journey with Elara Orthodontics?
If you're ready to achieve a straighter smile and experience the benefits of Invisalign, Elara Orthodontics is here to help. Our expertise in Invisalign treatment, combined with our patient-centered approach and state-of-the-art facilities, make us the top choice for Invisalign in Richmond, Texas.
Contact Elara Orthodontics today to schedule your consultation. Let us show you why Invisalign is the clear solution for straight teeth, and why Elara Orthodontics is the best place to embark on your Invisalign journey in Richmond, Texas. Don't wait any longer – unlock your dream smile with Invisalign at Elara Orthodontics.
Here are 10 questions to ask your orthodontist before getting Invisalign:
Is Invisalign the right treatment option for me? Every patient is unique, and it's important to determine if Invisalign is the most suitable orthodontic treatment for your specific dental needs and goals.
How experienced are you with Invisalign treatment? Inquire about your orthodontist's experience and expertise in providing Invisalign. Ask about their success rates and how many cases they have treated using Invisalign.
What results can I expect from Invisalign? Discuss your smile goals with your orthodontist and ask them to explain the expected outcomes of Invisalign treatment in your case. They should be able to provide you with a clear understanding of the potential results.
How long will my Invisalign treatment take? Ask for an estimated timeline of your treatment, including the duration of each stage and the expected total treatment time. This will help you plan and manage your expectations.
Will I need any additional dental procedures before starting Invisalign? In some cases, additional dental procedures, such as tooth extractions or dental restorations, may be necessary before beginning Invisalign treatment. Ask your orthodontist if any such procedures are recommended for you.
How often will I need to visit the orthodontic office during my Invisalign treatment? Inquire about the frequency of follow-up appointments and adjustments needed throughout your Invisalign journey to ensure that it fits into your schedule.
How should I care for my Invisalign aligners? Ask for specific instructions on cleaning and maintaining your aligners. Your orthodontist should provide guidance on proper oral hygiene routines and aligner care to ensure optimal results.
What are the potential risks or side effects of Invisalign? While Invisalign is generally well-tolerated, it's important to be aware of any potential risks or side effects. Ask your orthodontist to explain the possible complications and how they are managed.
Can I see before and after photos of previous Invisalign cases you have treated? Request to see before and after photos of patients who have undergone Invisalign treatment with the orthodontist. This will give you a visual representation of their skill and the potential results you can expect.
What financing options are available for Invisalign treatment? Inquire about the cost of Invisalign and whether your orthodontist offers any flexible payment plans or financing options to help make the treatment more affordable.
Remember, asking these questions will help you make an informed decision and ensure that you have a clear understanding of the Invisalign process and what to expect throughout your treatment.