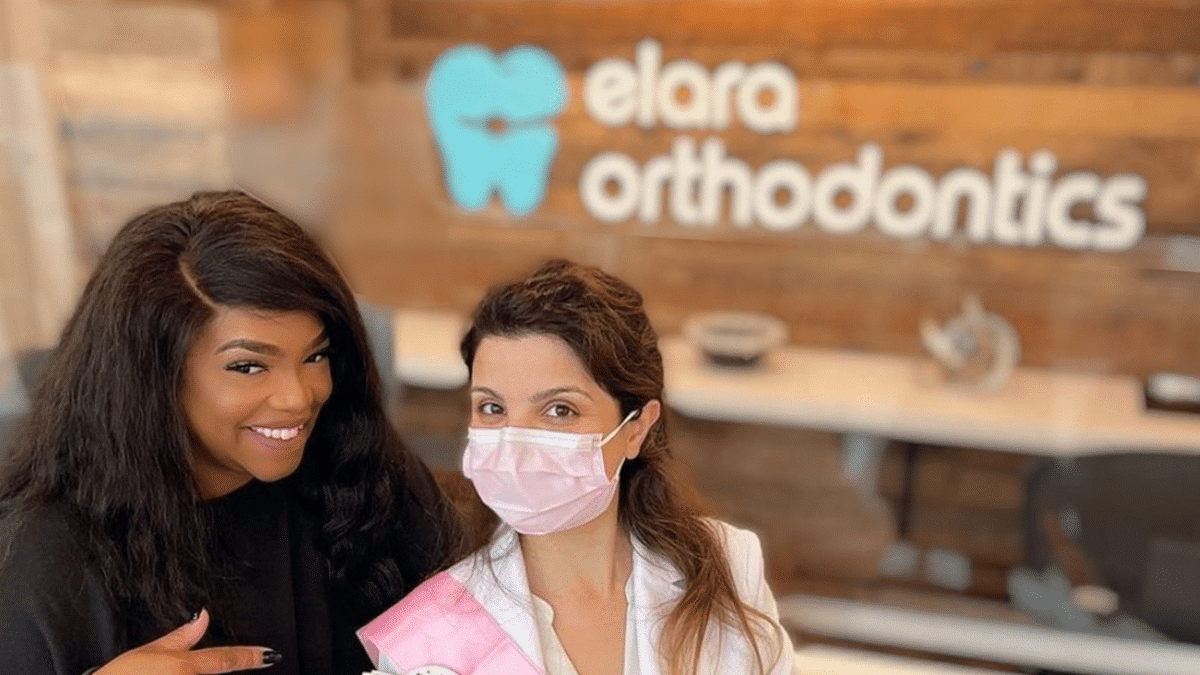 Are you searching for "Invisalign Richmond, Texas?" Choose the Platinum Invisalign providers and board-certified orthodontists at Elara Orthodontics. 
We love helping the Richmond community achieve their dream smiles with Invisalign. Always, we strive to make our patients' experiences as enjoyable, stress-free, and convenient as possible. 
For example, we offer convenient and flexible appointments to fit your busy schedule. Also, we offer expert help with insurance claims and offer affordable 0%-interest in-house financing. Consequently, you can get started with important care and not worry about finances. 
Importantly, Invisalign can improve your health while it transforms your smile. Thus, it's a great investment in a better future with more smiles.
The Best Choice for Invisalign Richmond Texas
If you are an Invisalign candidate, you can expect an amazing smile transformation. Since there's no wire or brackets like braces, treatment generally requires fewer appointments or emergency visits to adjust a broken wire. And you can take out the aligners to enjoy your favorite foods and brush. 
At Elara Orthodontics, we will work with you to create the best custom Invisalign plan. Then, we will oversee treatment until we achieve the best possible results. So, you can always feel 100% confident throughout treatment. 
Now, with the latest 3d technology, you can even see a simulation of what your new smile will look like. Then, we'll help you get there in a relaxed, friendly high-tech environment. 
View this post on Instagram
100% Satisfaction & Lifetime Guarantees
Choosing an orthodontist is an important decision, and we want you to be 100% sure you've made the right choice. Therefore, at Elara, we offer 100% satisfaction and a Lifetime guarantee, so you can be sure you're going to love your new smile.
Also, we offer a Retainer Assurance program, so after treatment, it's easy and inexpensive to replace a lost or damaged retainer.
FREE First Consultations 
Even better, we offer FREE first consultations for new patients. Otherwise, start from home with a free virtual consultation.
To get started, click the blue button on the screen's bottom that reads, "NEW Virtual consultation." Or, click the "Make an Appointment" button at the top of the screen for an in-person visit. 
By getting started, you can learn if you're a candidate for Invisalign or braces. Also, find out about affordable financing, or get answers about insurance coverage. 
Note: we're the only private practice in the entire state that has been listed as a preferred provider by most insurance companies. Thus, our treatment coordinators will do all they can to help you get the most benefits.
View this post on Instagram
You Deserve Your Dream Smile
If you are searching for "Invisalign Richmond, Texas," choose Elara Orthodontics. Always, we love helping our friends in the Richmond area get their dream smiles in a fun, friendly setting. 
Today, more adults are starting treatment thanks to effective, discreet, convenient, affordable Invisalign. Remember, it's not too late, and aligning your teeth and jaws can significantly improve your quality of life.
By going forward with orthodontic care, you can avoid many oral health concerns. Plus, you'll be more confident and proud to show off your smile for a lifetime!
Remember, your first consult is complimentary! If you're ready to begin, please schedule an appointment with us today. We look forward to showing you why we're the best choice for anyone looking for "Invisalign Richmond, Texas."
As always, we're here for you at (713) 999-1099. Today, we're taking extra steps to keep everyone safe.
View this post on Instagram